Products
Residual current monitoring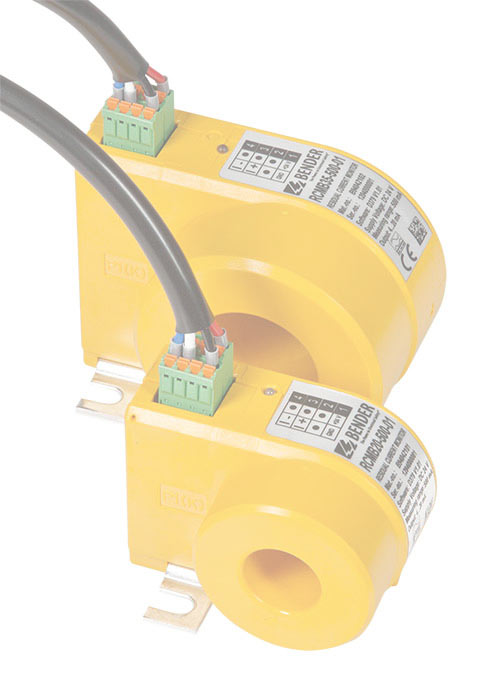 LINETRAXX® RCMB20-500-01
AC/DC sensitive measured value acquisition type B
Analogue output current DC 4…20 mA
Insensitive to load currents due to magnetic full-screen
The AC/DC sensitive residual current monitoring modules RCMB20-500-01 and RCMB35-500-01 are used for fault current monitoring in systems with frequency converters where direct and/or alternating fault currents are likely to occur.
Each module has to be installed and connected in the cable connection compartment in front of the mains input of the frequency converter.
Both variants of the modules provide an output signal 4…20 mA proportional to the residual current.
Do you already know our new product generation:
Features
Ordering information
Downloads
AC/DC sensitive measured value acquisition
Frequency range 0…500 Hz
Measuring current transformer, inside diameter 20 mm/35 mm
Measuring range 500 mA
Measuring time ≤ 180 ms
Supply voltage DC 24 V
Analogue output current DC 4…20 mA
Insensitive to load currents due to magnetic screen
CT connection monitoring using cyclical test current
Multicolour LED for operation and fault message display
Variants of LINETRAXX® RCMB20-500-01
| | | | |
| --- | --- | --- | --- |
| RCMB20-500-01 | DC 20,4…28,8 V* | ø 20 | B94042103 |
* Absolute values
Downloads for LINETRAXX® RCMB20-500-01
| | Category | Product | Language | Date | Size | Download |
| --- | --- | --- | --- | --- | --- | --- |