The magazine for electrical safety: MONITOR 2/2017
- Great opportunities for mechanical engineering
- The largest photovoltaic system in Latin America
- Steeled for the future in electrical safety
We would like to present you the latest edition of our "MONITOR" magazine.
Find out more about current trends and innovations on all aspects of electrical safety.
Topics::
Great opportunities for mechanical engineering
The largest photovoltaic system in Latin America
Steeled for the future in electrical safety
Flippingbook: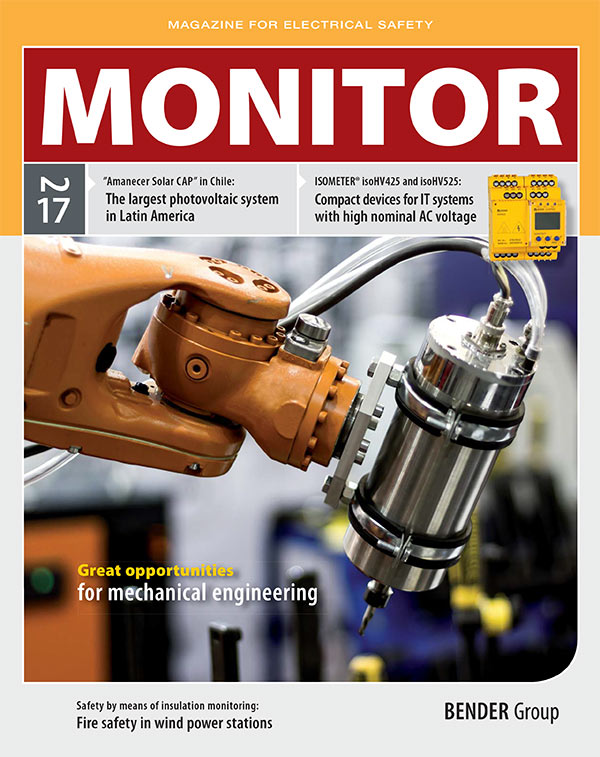 Download:
The latest edition is available for download.
Back