The magazine for electrical safety: MONITOR 1/2017
- Electrical safety for mobile generators
- New trend for machines: Signalling instead of switching
- Energy from Lausitz
We would like to present you the latest edition of our "MONITOR" magazine.
Find out more about current trends and innovations on all aspects of electrical safety.
Topics:
Electrical safety for mobile generators
New trend for machines: Signalling instead of switching
Energy from Lausitz


Flippingbook: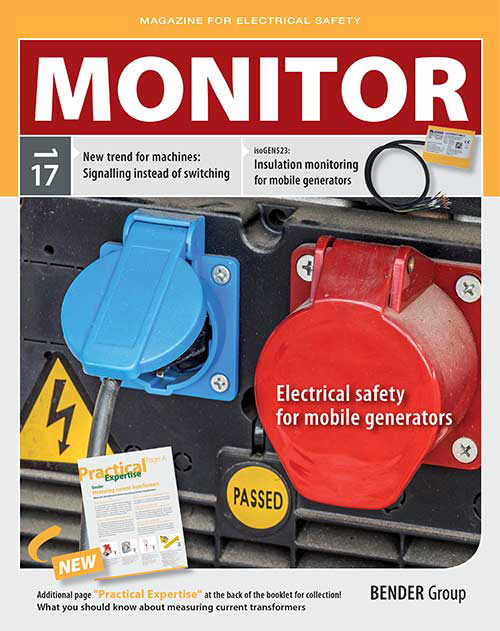 Download:
The latest edition is available for download.
Back